Newsletter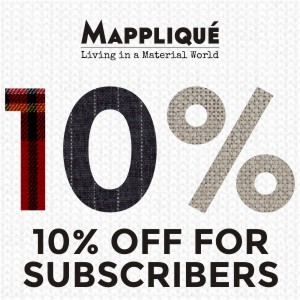 10% off for Subscribers
Sign up for the Mappliqué newsletter to receive your code by email for 10% off all items.
Sign up to the mailing list to receive news & updates about Mappliqué and new pieces as and when they're released. Your email address will only be used by Mappliqué and you can unsubscribe from the newsletter at any time.
Mappliqué uses a respected & secure third-party service for the mailing list, based in the USA, who subscribe to the EU-US Privacy Shield Framework to ensure your data is fully protected.