Christmas Postal Dates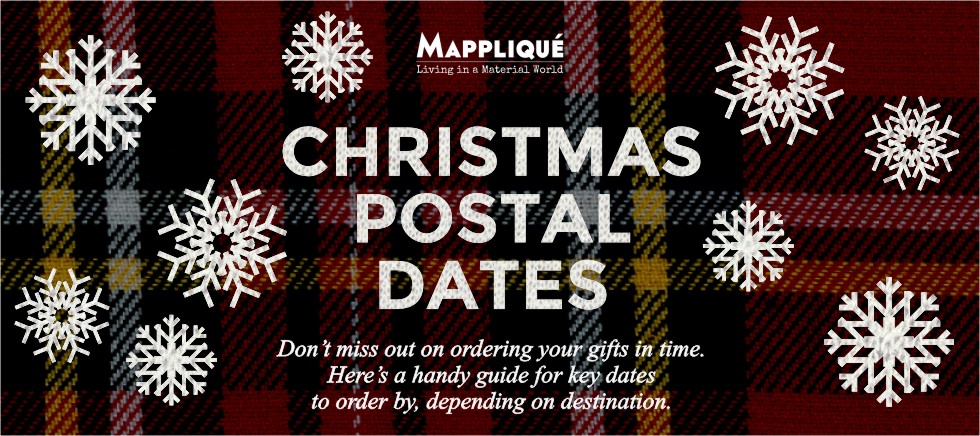 If you're planning to order a gift to be shipped overseas, don't miss out on ordering in time.
Ideal for ex-pat family and friends as a reminder of the "homeland", as well as those based in the British Isles, the giclée prints are in stock and ready for immediate shipping, but please allow 10 days for the hand-crafted fabric maps to be made to order.
Here's a handy guide for key dates to order by, depending on destination.