Irish Linen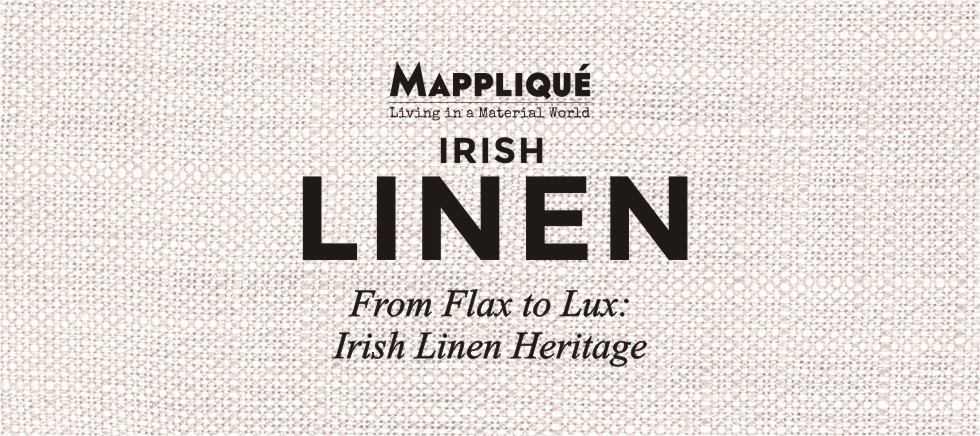 The first fabric that naturally comes to mind when thinking of Ireland is linen, and rightly so, as there's a long and prestigious heritage of linen production that, despite no longer mass-produced, persists to this day to create luxurious textiles.
Linen is one of the oldest textiles known to man. After animal furs, linen has been traced back thousands of years to Ancient Egypt and is widely considered the first woven fabric.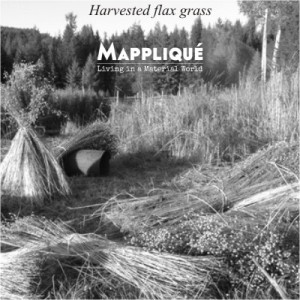 There was a home-spun culture of domestic fabric-making, dating back to the 8th Century, but linen was a time-consuming by-product of growing flax as a food source, so was generally reserved for landowners & dignitaries to wear or use in their homes.
Irish linen as we know it today truly began in 1685 when over 5,000 French refugees, most of whom were spinners and weavers of flax, settled in Ireland. This suited the English who were concerned that the Irish woollen industry was proving too competitive and wanted to actively promote linen production instead.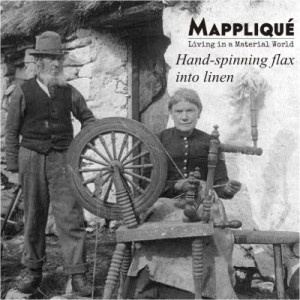 With a Royal Warrant granted for Irish linen and a trade body established in the late 17th Century, Irish linen was set to become world-famous for many years to come.
The advent of cotton and cheaper, man-made fabrics saw linens popularity fall (despite a resurgence during the Second World War when Irish Linen was accessible to mainland Britain), but Irish Linen is still considered an authentic, luxury fabric revered for its quality.
Whilst Ireland used to be covered with fields of flax, the grass from which linen is spun, Irish Linen today means fabric that has been spun and woven, or knitted, in Ireland from 100% flax fibres (regardless of where the flax has been cultivated).
Irish spinners and weavers are widely regarded as some of the best in the world and it is this reputation that perpetuates Irish linen as a desirable fabric. From fancy jacquard damasks to hardwearing plains, spinning and weaving skills have been passed down through the centuries, from generation to generation, to preserve what has become a luxury product, in fashion and homewares.
BRITISH ISLES
Choosing linen as the textile to represent Ireland in the fabric map of the British Isles was obvious. Whilst Irish linen is produced across the whole of the island, North & South, we have selected a different linen-style fabric for Northern Ireland that combines the natural beige of Ireland with the grey of England to reflect its part in the United Kingdom.